I noticed the newest hottest thing in fashion is bodysuits. And at first I thought they were silly looking and they looked a bit like a baby onesie. But as I saw the different styles and colors with the crazy prints, I really started to like the look. Granted you almost have to have a perfect body to wear one, I think if you get the right size/style for your body type, they can be very flattering.
So I found some of my favorite ones with links attached to the pic and below the picture is the link to where you can purchase it. Bodysuits I feel are just going to increase in popularity so I should probably just jump on the train like everyone else!
The one I'm wearing is from Express ($39.99) and although a little bit see through, it is flattering in all the right spots.  I love Express not only because they have great quality and stylish products, but they carry petite sizes which for someone like me, if your 5 foot it's hard to find dresses or jumpsuits that don't hang off of you or are too long. Express is my favorite shop for jeans and now bodysuits.
Mock Neck Thong BodySuit ($39.99)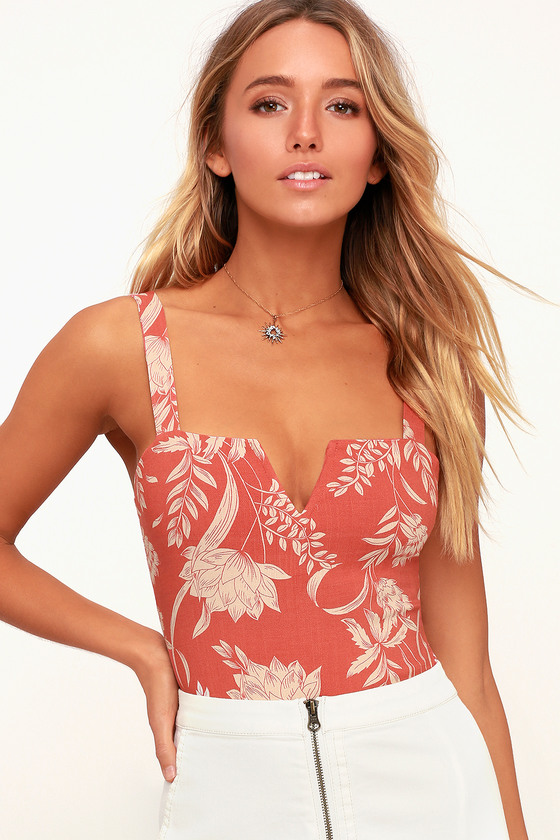 Pippa Coral Pink Floral Print Sleeveless Bodysuit – Lulus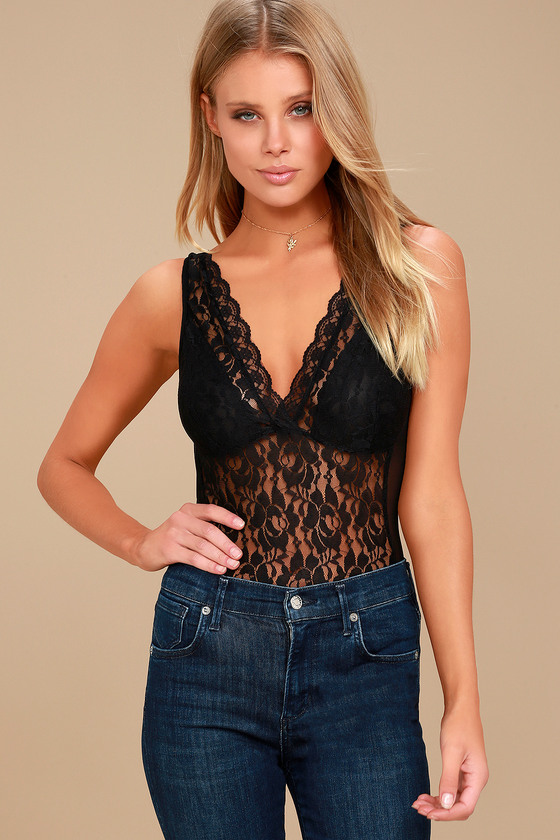 Dim the Lights Black Lace Bodysuit – Lulus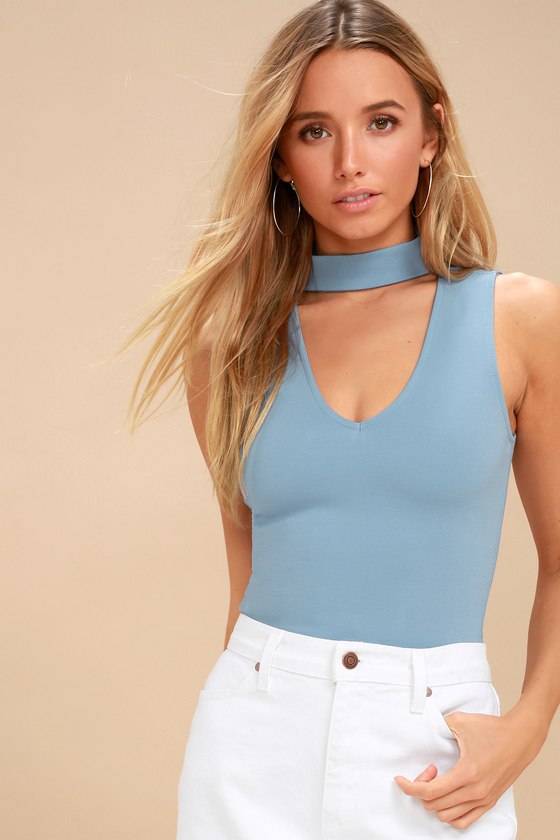 Powerhouse Light Blue Bodysuit – Lulus

Black Crew Neck Embroidery Cherry Bodysuit – $19.99
Retail Price: $32.99
You Save: $13.00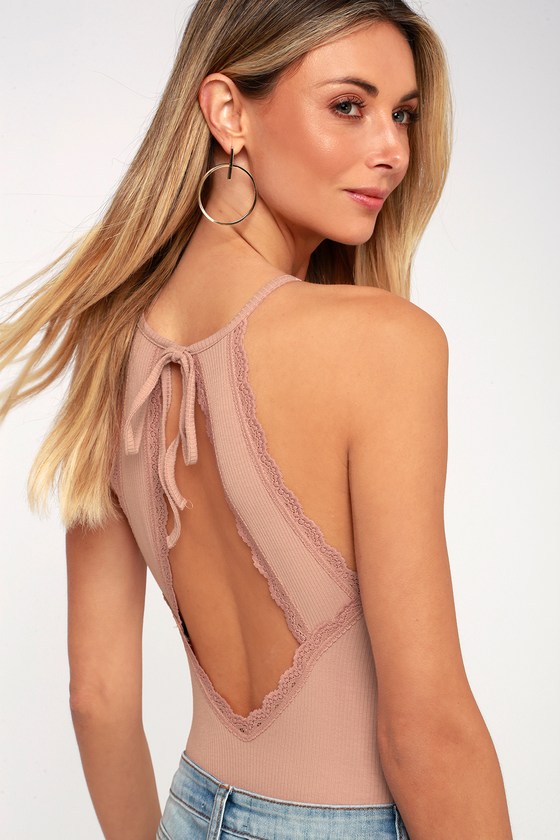 Britton Blush Pink Ribbed Lace Halter Bodysuit – Lulus – $34.00
from: Lulus.com