>
Whether you're a single or have that special person in your life, EdenFantasys has a plethora products that will perk up your "adult" life. I love EdenFantasys because not only do they sell toys, but also massage oils, candles, bubble bath, lingerie and so much more. They are constantly updating their products, to keep you coming back for more goodies. My favorite is their bubble baths and oils. They also offer free shipping on all orders over $59 with tons of different promotions. They have excellent customer service, and ordering is always fast, easy and discreet.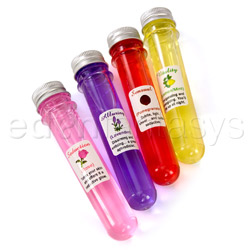 The Chemistry Bubble Bath Set ($14.99) Indulge in sensual aromas during your next bath with this clever kit of four different bubble baths. Presented in clear tubes that rest in a plastic holder, the Chemistry Bubble Bath Set looks beautiful on the counter and adds aromatherapy to your bathing routine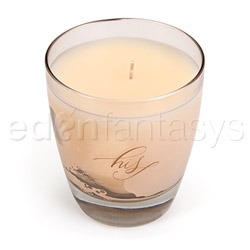 His & Hers boxed glass candles ($33.99) Illume's His & Hers candles offer a luscious combination of fragrances in an elegant glass container that fits into any décor. These candles may not be the only way to create a sensual environment, but they're a damned good place to start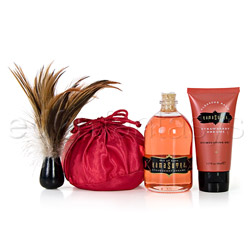 Treasure Trove Love Tin ($40.99) A surefire way to change an ordinary night into one you'll never forget, this irresistibly fragrant kit is scented with strawberries and champagne and designed to set the perfect mood; the specific assortment of ingredients-honey dust, oil of love and pleasure balm-comes in an elegant mural-style tin and seems to make all the stress fade away after a long day
Have you shopped at EdenFantasys? I love their gift sets, perfect for a romantic weekend or your honeymoon. They make it easy to shop on their site, by posting reader reviews and ratings so you know what others think of the product before you purchase. Visit EdenFantasys for more info and to browse their large catalog.
This is a sponsored post